From simple gatherings to the most elegant of affairs, you'll find our tastefully appointed banquet facilities are well equipped to accommodate and fully support your needs and those of your attendees. We can assist you in planning the perfect menu for your event, taking into account the tastes and preferences of your guests and keeping in mind your budget. For larger parties and get-togethers where you have special requirements, call Norman- 415-377-8422.

Our attentive staff will do everything possible to make sure that no detail is overlooked and that each and every one of your guests is very well taken care of.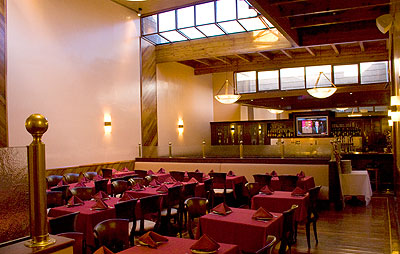 If you are holding your event at another location, we can bring the feast of delicious Indian food to the location of your choice, assuring you and your guests a most enjoyable occasion that will not soon be forgotten. So if you are in need of banquet facilities or catering services for your event or party, and you want to provide your guests with something that is different from the every day expectation, call us and we will do our utmost to make sure your event is a great success. You may call (415) 751-0505 or use our convenient reservation form to let us know of your needs. We will respond promptly.